Slow, steady wins the race?
Presenting 'The Hare and The Tortoise' story with a TeenBook twist! Just imagine Annie (11) to be the tortoise and everyone in her class as the hare. Does the tortoise win the race this time? Let's find out!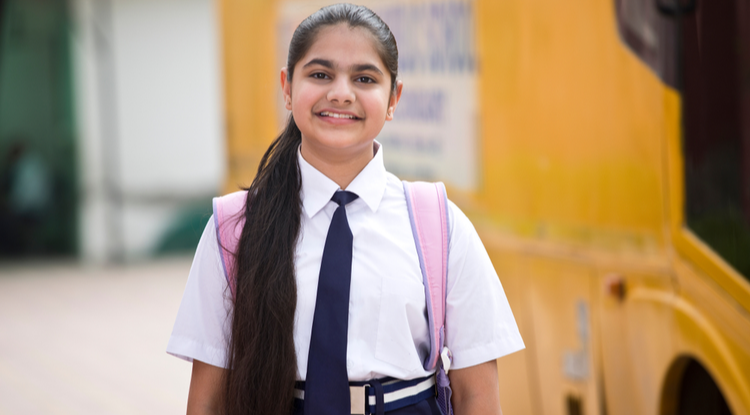 'Not smart, nor talented'
'RECESS TIME!' As the bell rang out, Annie's classmates grabbed their tiffin boxes and rushed out of the class to eat, chat and play. Except for Annie. She was a coy, fifteen-year old, who didn't have many friends. Unlike most teenagers, who played, ate, gossiped and had fun with their friends, Annie would always sit in a corner of the class all by herself. 
At school, she felt that she didn't fit in because was not as smart or as talented as her classmates. She wished she had some talent like Neel who could dance so well, or Prerna who drew so well, or if she could sing like Zaheer, or play badminton and win medals like Vinnie or be able to top the math class like Radha.
That day her class teacher saw her sitting alone in the class during recess time. Ms. Nandini came up to her and asked, "Why are you sitting all alone in the class? Why don't you go and play outside with your friends?"
"Ma'am, I don't have many friends."
"Why is that Annie?"
"Ma'am I am neither smart nor talented like them", she said, as tears swelled up in her eyes.
Her teacher told her very lovingly, "My dear you don't have to be like others to fit in. Everyone is special in some way, you are too! You just have to figure out what you are good at and work hard towards it."
Just a little help 
Her teacher smiled at her and left. Annie kept on thinking about what her teacher had said but couldn't understand and kept wondering what she was good at.
A few days later Ms. Nandini made an announcement in the class, "Students, in a week our class is supposed to put up a talent show, and I want everyone to participate. Please submit your names for the same."
Everyone was really excited about it. Neel signed for dance, Prerna for Rangoli and Zaheer for a song, While Annie kept thinking. 
"What have you given your name for?", Ms. Nandini asked her as she collected nomination slips of her classmates. 
"Ma'am I am not good at anything, what can I do?", she said with her head bowed low. 
"Hmmm. Annie, will you help me organise and curate all the performances?" Ms. Nandini asked her . 
"Yes ma'am that would be wonderful!", Annie responded with much excitement. 
Thank you Annie!
Throughout the week, Annie helped her teacher decide the order of performances, costumes, other logistics, sending out invitations and the sitting arrangements for the audience. 
One day, as they were preparing, Prerna came up to Ms. Nandini, and said, "Ma'am our plan for decorations exceed the given budget, we don't have much time to plan something new. We are in a pickle! What do we do?"
To which Annie quickly said, "Why don't we ask the whole class to pitch in craft papers, drawing sheets, painting colours, pastels, ribbons, and stationery that they have at home, this way we can save miscellaneous expenses."
"That is a great idea Annie, thank you!"
The day of the show had finally arrived. While everyone was busy dressing up for their performances Annie looked after the sitting arrangement for an audience of 250 all by herself. She then went backstage to check for all the tech and logistic arrangements.
Suddenly Neel came up to his teacher and said, "Ma'am, we had put together our playlist online but the show area has no internet signals! What should we do!"
Annie said, "Don't worry I have all the songs copied on a pen drive for back-up, we can use that."
"That is so thoughtful of you Annie! Thank You!"
The backstage star 
The show ended with flawless performances. At the end, the teacher called all the performers and thanked them for putting up a great show! Then she called up Annie on the stage! Annie was taken aback. She climbed up on the stage.
Ms. Nandini said, "Annie has been the back-bone of this wonderful show! From all the arrangements to the  show's execution, Annie has played a major role in it. With her quick thinking and problem solving skills she helped so many of our performers today."
Annie had a smile on her face. "While we applaud all the talent onstage, let us applaud Annie for her talent backstage."
Everyone in the audience and her classmates cheered for her! Annie felt awesome. She had learned how to value herself and understood that everyone was special in their own way. That talent show changed Annie. Now she was happy, confident and content with herself.
Do you want to write a #TwistInTheTale for us? Send us your ideas  in the comments box! Remember, not put any personal information in the comment box.