Hey Disha, I thought it was just a bad couple of days but it's been so long since I've felt okay. I just hate my life. What do I do? Kanika, 15, Ludhiana.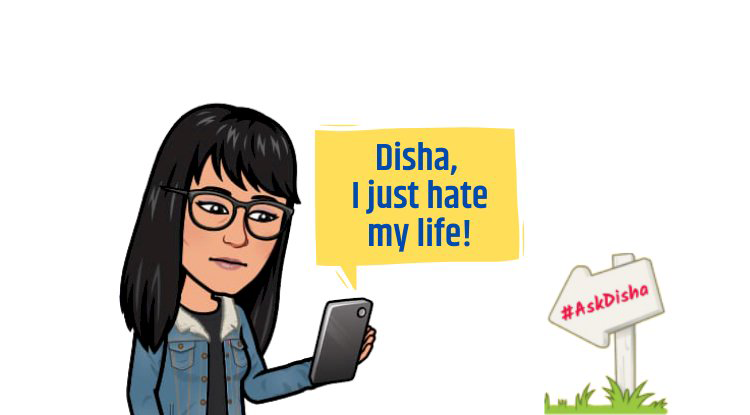 You have your own reasons
Hey Kanika! First of all I want you to know that it's absolutely okay to feel sad sometimes. There's nothing wrong with it so don't let it overwhelm you. You have your own reasons and if they matter to you, it is important. Trust me. Don't let anybody tell you otherwise, okay?
Life can be a little intense sometimes and honestly, this pandemic hasn't made it any better. Following the same routine day-in and day-out while rarely ever going out, I understand how that can affect your mental health in a negative way.
Everybody needs a little change in their routine now and then. And the quarantine has been hard on a lot of people. So it's not your fault and you do not, I repeat DO NOT need to feel about it. None of this is your fault.
Talking helps
But you do have to take some steps to help yourself. Take your time. Try to do things that make you feel better. It can be anything- singing your favorite songs out loud, dancing it out or even hanging out with some friends.
And if you still feel like nothing helps, I would advise you to talk to your parents or another adult you trust.
Talk about how you feel and since when have you been feeling the same. Anything in particular? It is possible that you may not be able to pinpoint to a particular reason and feel all the more frustrated. But hey, don't do that. If you are feeling that way, there has to be a reason.
You can request your parents to get you professional counseling. Bro, I'm telling you it can help.
Now talk to your parents and explain to them how you've been feeling. It may take a little convincing but they care about you and at the end of the day, it's your health that matters most.
Seek counseling
Professional counseling can really make a difference.
Now wait a minute, counseling isn't something to be ashamed of. Mental health is as important as our physical well being and I'm proud of you for coming out and talking about it. And it's not easy asking for help in such hard times either; it takes a lot of strength. So you go supergirl! More power to you.
The professional counselors can guide you to find the source of your problems and you might end up feeling a lot better when you come out of it. I mean talking about it is always a good idea if it's with the right person. And who better than a professional right?
So keep your super heroine cape on and talk to your parents about getting professional help. You will definitely come out a much stronger person on the other side.
Got a question or a doubt? Then come Ask Disha! The coolest Trusted Adult in India, Disha, will answer all your queries on Growing Up! Post them in the comments box below or send them to our Insta inbox! Disha will respond to them in upcoming columns. Please remember not to put out any personal information.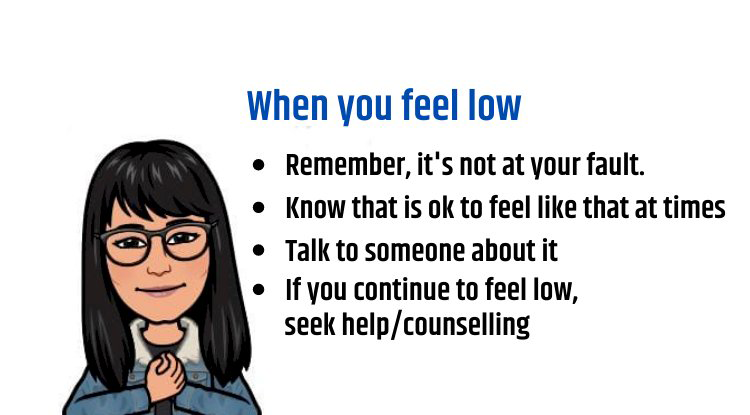 #AskDisha is an advice column run by the editorial team at TeenBook India. The advice given in the columns is science-based but general in nature. Parents and adolescents should seek help from a professional or expert for specific concerns or issues.