Why doesn't anyone talk about 'average' students?
Two types of students are famous in school. One – who are high achievers, top all subjects and everyone knows yeh school ka naam roshan karenge! Then there are others, students who pass with grace marks each year. However, apart from these two kinds of students, there is one more category of students who are, well, average. They are okay in studies – neither toppers nor at the brink of getting promoted to another class with grace marks! That's the one category Shreyansi falls in. She vented out her feelings in her diary and shared a page from it with TeenBook.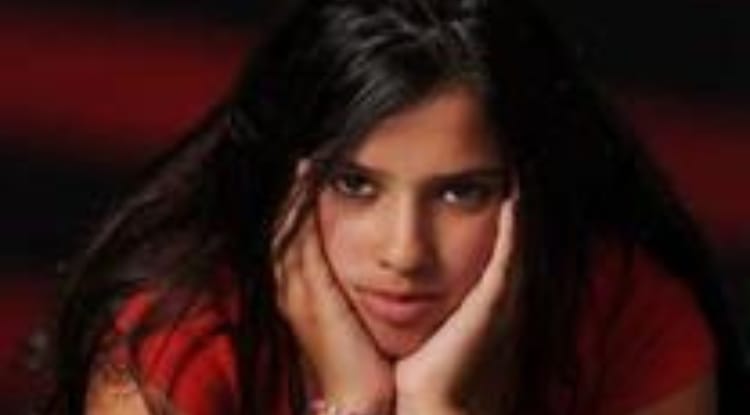 Dear Diary, 
I have to share something with you which has been on my mind for a long time. Everyone talks about toppers (who are never satisfied with their marks) and backbenchers (who celebrate getting passing marks). But no one talks about an average student! I am an average student. We make up the majority, of students whose average marks shuffle between  60%-75% or maybe 80%, that is B2 grade or B1 grade.
Just like me, these students also don't know if they should be happy or sad about their marks. Our parents are angry because they think we can do much better than this, which is a FACT, but there's another fact – the majority of us do not like to study. See – I finally said this! A big rock is off my chest now!  
We are so so so confused with our own emotions. On the one hand, we are happy with our marks, because for below-average students even that is unexpected, but on the other hand, we are also sad because our parents are disappointed. They scold us, blackmail us (need that phone – get above 90%) and do many other things! You know what I am talking about, right? 
Dost dost na raha! 
Let me tell you the worst part! My best friend, who said she hasn't studied anything the whole time, has scored above 90%. Dude, this is where my trust issues begin. 
We all know the dialogue from 3 Idiots, right?
"Dost fail ho jaye toh dukh hota hai … Lekin dost first aa jaye toh zyaada dukh hota hai."
I know this drama/trauma will continue for the whole span of summer vacations now! 
I want to live normally and just be happy for what I achieved, by studying in just a month but I can't because of my parents (they are right from their perspective but the point is – they can't understand us).
My message to all the 'average' students! 
To all the average students out there, bro I can feel every emotion that you haven't shared with anyone because you can't. I know how much you try the whole year to study ('I'll start studying from tomorrow') but you end up starting it a month before the exam. 
Yeah I know, but trust me you aren't the only one who procrastinates, or doesn't like to study. (Most of us don't, even our parents didn't like it too, dude). I know what it feels like when your best friend scores more than you and your parents compare you to your friends and "mausi ki beti/beta".  
Trust me when I say I know how much it hurts to be an average student and not be accepted anywhere. Even though you also know that you have the potential to be the topper of the class, the only reason you can't is maybe you haven't made it a goal yet and that's completely okay. The good thing is that you try to be better.
I know we all have this pressure from our society and peers. Get good marks at school so that you get into a good college, and then when you get to a good college you get a good job. It doesn't end there. When you get a good job you need to have a good salary package too!
Dude take a break! This is the thinking of society who's deciding your life.
The way out? 
If you have skills then trust me, these marks don't matter. They only matter if you want to follow this process which society and your parents told you.
But if you want to make money then rather than focusing on marks, focus on skills in whatever field you are interested in. And then however you'll find a way to make money.
I wish we could learn to ignore our parents and those conversations/tantrums that scatter our hearts. I know this because I'm from a middle-class family and I know very well about "typical middle-class Indian parents". 
Just try to be better. Some days you will do very well and some days you'll do nothing but that includes your development and growth as a person.
To shanti rakho, or bas skills pe focus karo. Universe to hai hi na, have faith in it. In the end, you are just part of it experiencing itself. 
PS:- If you don't understand the last line now, you will surely get it one day! 
To protect the identity, the person in the picture is a model and names have been changed. 
Would you like to share your feelings with TeenBook? Send us your thoughts in the comments box! Remember, not to put any personal information in the comment box.