Romeo and Juliet: The 2021 edition!
Remember "Romeo and Juliet?. They both could not think of a life beyond each other. But if Romeo and Juliet lived today, would they have done the same? Curious? Let's read the story with a TeenBook twist!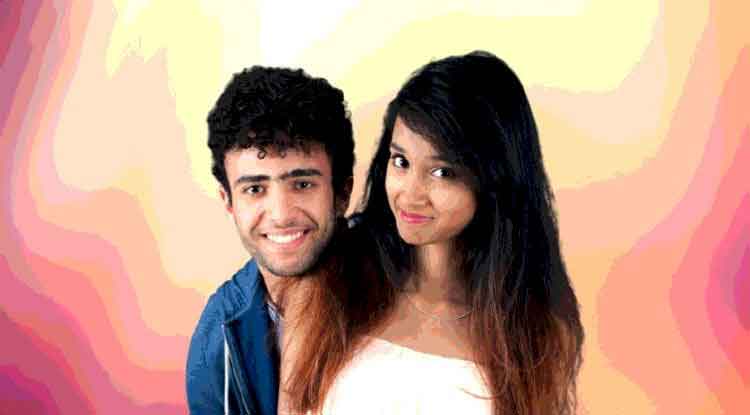 Photo: Shutterstock/Chris Bourloton/The persons in the picture are models, names changed.
School sweethearts 
"You guys look so cute together in the play and in real life as well", Ashika complimented Diya backstage. Diya was playing the role of Juliet in their drama club finale event while her classmate Abhinav was Romeo. 
"Lol, don't you dare tease me, we are just playing characters", Diya blushed. She felt butterflies in her tummy when her Romeo, Abhinav, professed his undying love for her character in the play. She wasn't sure about his feelings though. 
The play was a success and everyone loved Diya and Abhinav as "Romeo and Juliet". They were officially declared as the new school sweethearts. They shared a great bond while rehearsing for the play for almost a month. Both of them started messaging each other regularly and became inseparable. 
Fast forward six months, the two fell in love just like their characters in the play. Not a single day passed when they did not call each other. They shared almost everything with each other and were very understanding about each other's needs. 
Not so good news
"I am so glad that you were with me in the play Diya,  Abhinav told Diya on the call one day. 
"Same here Abhi, in you, I found such an amazing person with whom I can share anything and laugh like crazy without being embarrassed". 
"I know right. But hey, I have some not so good news to share". 
"Go on, I am all ears", Diya was curious. 
"My father has been transferred to Mumbai Diya. We will be moving soon", Abhinav said. 
"What? When did this happen? That means you will be leaving the school as well, right?" Diva was shocked. 
"Yes Diya, it just happened so fast. I was so shocked too. I wanted you to be the first person to know about this. I won't be coming to school from next week", Abhinav said. 
"What about us then? I don't have any good friends other than you!" Diya was sad now.  
"Same here", sighed Abhinav."But we will be in touch over video calls and texts, I am sure. We will call each other everyday I promise", he added. 
"But this is a shocker, I am feeling super upset right now", Diya replied. 
"I know everything happened so quickly. It's really weird I know, but we will make this work right", Abhinav tried to console her. 
"I guess we will", Diya said, lost in her own thoughts.  
They promised to call each other every morning and have a video call every evening. Initially they looked forward to their daily evening video calls but soon, it started becoming impossible to call each other at the same time. Sometimes Abhinav had someone in the room and Diya had to wait while other times Diya was busy. 
Living without Romeo 
Things were also tough initially for Diya at school but she tried to make new friends. Everyone at school thought that she would be miserable after Abhinav left. 
"OMG Diya! How will you live without your Romeo now!" her friend Akshita had asked. 
Diya too was not sure at first but instead of wallowing into her sadness, she kept herself completely occupied with her academics, dance classes and other extracurricular activities. 
Abhinav did the same. 
Because they were in class 11, their schedules were tiring and exhausted them by day end. Slowly the calls felt like a burden to do. Days went by when they would just postpone the calls. 
It was March and the new session for class 12 had just begun. Abhinav forgot to wish Diya good luck on the first day. 
Diya knew they both were struggling to keep in touch. So she decided to talk to Abhinav over the call that night. 
Time for a break
"Abhi, I guess we should stop making this work for now. Maybe we should just focus on our studies and curriculars", Diya said on the call. 
Abhinav replied after a brief pause. "I agree with you Diya. I am always feeling guilty for not calling you and it's not a good thing. There is so much pressure." 
"Yes, I feel the same pressure. We don't need to be so stressed about keeping in touch! It's okay if we can't, right?" Diya asked. 
"Absolutely. And thank you so much for proposing this. We will be in touch but we shouldn't burden each other with this feeling", Abhinav was so relieved. 
After that conversation Abhinav and Diya stopped talking everyday. It was difficult for them initially but the practical approach they took towards their long distance relationships helped them both at a crucial time in their lives. 
Diya became less stressed about the calls and more productive in her work. She started investing more time in preparation for her upcoming competitive exams. 
Abhinav too felt at peace as he had no guilt on his mind. He was already looking forward to playing Romeo again in his new school's drama club and went for an audition.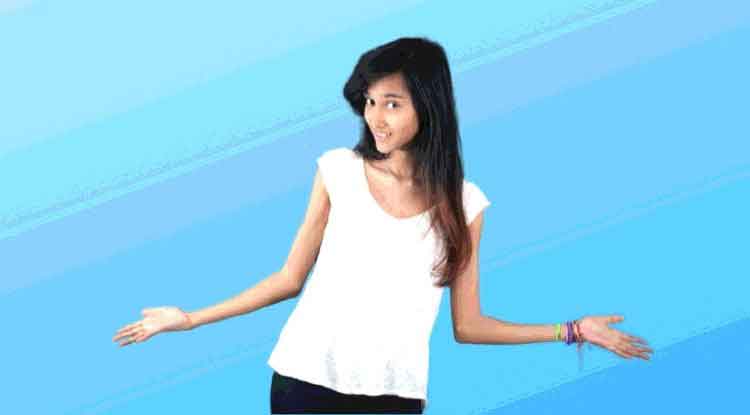 Photo: Shutterstock/Chris Bourloton/The persons in the picture are models, names changed.
Do you want to write a #TwistInTheTale for us? Send us your ideas  in the comments box! Remember, not put any personal information in the comment box. 
Listen to this podcast –