My parents don't allow me to make friends online!
Hey Disha, my mom is just so against the whole online thing! She thinks all my online friends are fake and I should not talk to anyone online. My papa too has asked me to delete the Discord app he saw on my laptop the other day!  I mean, how is it even possible? I only have them in my life! Arpan, 14, Kanpur.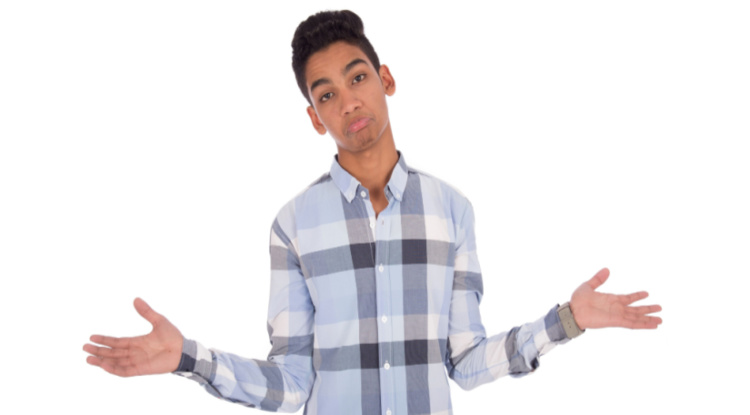 The anti-social club
So first of all toh I hear your problem Arpan and I think this generation can REALLY relate to this. I mean it was a trend to show off your online friends in a reel bro! So obviously people have formed amazing friendships over the internet. And weirdly I have made friends with people who I used to know in real life, later over the internet. I mean talk about the anti-social club, hehe.
Also, do watch this video below. Read the rest of the article below video:
So anyway the fact of the matter is my lord that I get it! And I get your parents' point of view too. And before you think, "are yar fir lecture!" just wait. So if you think from their point of view, bro, cyber crimes are very VERY scary and actually very common. 
I mean yes you've had good experiences with online friendships and relationships but not everyone has that. The other face of this coin is pretty scary and your parents just want to protect you from that face. So try to understand their point of view too. And once you've done that, I think you'll be ready for step two; which is to tell them your side.
Show the good side 
See it's pretty simple, if all they hear is cybercrime from the news and internet, they'll form an opinion around it too. So it's your job to tell them about the good part bro. You have to modify that opinion. Tell them about the friends you've made and the fun you've had with them. Show them the good side of it.
Maybe tell them about a friend they already know who you met online and how they have made a positive difference in your life. Perhaps they help you with your French! So show them the good side. It may take a little time and effort but I'm sure they'll come around.
But haan, just because they've been convinced doesn't mean everything is okay. You still HAVE to be careful on the internet. Don't share personal information, passwords or pictures with just anybody. Be careful. You've had great experiences with people online, so let's keep it that way.
The world is out there
Spending time online is good, but you have to get out and make friends too. You have to socialise and talk to real people too! You may ask why? Well, right now you are just in school but after school, you will go to college and hopefully complete your studies too! If you are just too engrossed in your online world, you will miss out on the fun people have in real life! They have real college clubs, where they participate in various activities, debates, and competitions and play tons of sports like basketball, badminton, tennis, football and swimming. 
The kind of adrenaline rush (a happy feeling you get when you play a sport or indulge in some physical activity) you get after strenuous activity, nothing can beat that! And hanging out with friends from school and college can give you some of the best times to cherish. After all, aise he log nahi kehte that they wish they could go back to their school/college days! 
Even if you keep the fun element aside for a minute, mingling with real people is indeed necessary because when in future you go for a job or do your own business – everything in your life will revolve around how well you fit in a team and how can you work with other people in the work environment. Imagine telling your colleagues – please let's connect via text, because you are not comfortable in their presence! Not a great scene bro! I bet you agree? 
So moderation is the key. Be online, and make friends but don't forget your real-life friends! That's all the gyan I have for you today. Hope you will be able to convince your parents and find a solution to your problem!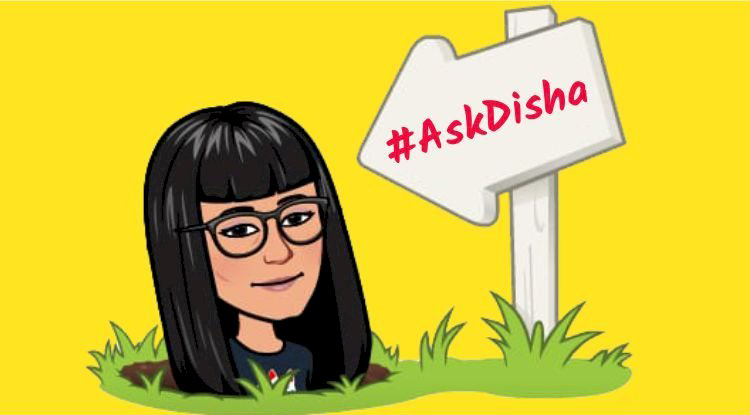 Got a question or a doubt? Then come Ask Disha! The coolest Trusted Adult in India, Disha, will answer all your queries on Growing Up! Post them in the comments box below or send them to our Insta inbox! Disha will respond to them in upcoming columns. Please remember not to put out any personal information. 
Also, don't forget to listen to our TeenBook Podcast on this issue of parents and teens! Click the link below:

#AskDisha is an advice column run by the editorial team at TeenBook India. The advice given in the columns is science-based but general in nature. Parents and adolescents should seek help from a professional or expert for specific concerns or issues.