I get unwanted stares at my big breasts!
Hey Disha, I am just so so angry. My breasts are bigger than normal and all the boys in my class and otherwise just keep staring at them! Also, I  feel so uncomfortable in them! Ugh! It's so irritating. Can't I reduce their size? Pragya, 15, Bhopal.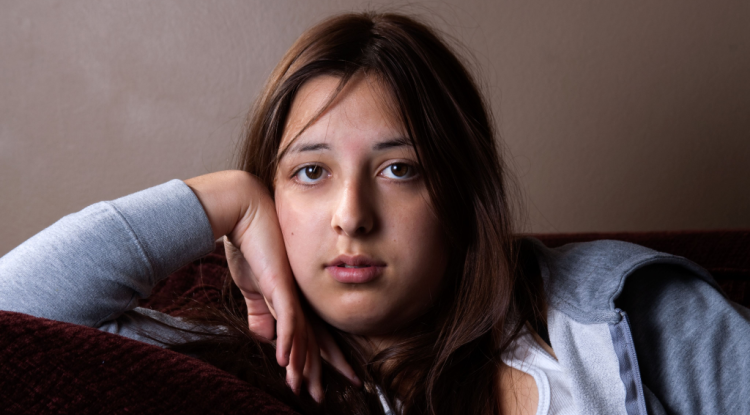 Part of growing up
Hello Pragya; bro first of all thank you for trusting me, the amazing Disha or TeenBook with your problem. So let's start with the very simple statement that it's not you, it's BIOLOGY! Yes, breast development is one of the physical changes that you go through during puberty. 
And I know all of these sudden changes can get a bit overwhelming at times but it is a totally normal part of growing up. This is a sign of puberty and is nothing to be ashamed of.
Uske baad,  let's come to how we can make you feel better about it. A few things you can start with is working on yourself so you can be more comfortable and confident in your skin.
I know giving a motivational speech on "don't be ashamed, love yourself" won't magically make you feel better about this but let's take it as a starting point. This is a long-term solution and you will have to work on it for your peace of mind. So start slow and I promise you, you will get there.
Until then, we can go for faster solutions like staring back! Yes, if someone stares at you, stare back at them with a really mean look! They should feel ashamed! Hehe.. Don't be ashamed my friend, It's your body! So my advice would be to not get conscious AT ALL. Walk tall and be you and don't give a second of your day to those unwanted stares. 
Haters gonna hate! 
And no, Pragya. You cannot change the size of your breasts. Some girls are small-breasted, while others are large-breasted. This is in your genes – genetics. Also, right now at this age, your body is still growing. This is a new growth that you are not used to so you are feeling awkward about it. But hey, your breasts are going to remain with you for your whole life! 
In the wise words of Taylor Swift – Haters gonna hate hate hate and we're just gonna shake shake shake it off! But if the stares are getting too much or somebody is crossing a line, don't be afraid to shout or complain against them. This is not your fault, it's theirs for making you uncomfortable. Always remember that.
Breast size 
If this development or enlargement is uncomfortable for you irrespective of the stares, maybe you should try wearing a different bra. Maybe it's the wrong bra size and that's what is causing the discomfort. So it is definitely worth a try.
You cannot change the breast size, really! I have had many questions from girls who are not happy with their small breasts! They wanted to use padded bras to look big! Now that is also not right either. 
Accept yourself as you are. Big, small, large, huge, medium, whatever it is the size – nobody is ever happy with their body! We all want something else! But the truth is – you are what you are! Why not accept it and be happy about it? 
Ooof very advice ho gai aj toh but the conclusion of all this is that at the end of the day their stares and looks don't matter mere dost! It's you who matters so if you're comfortable with yourself, these stares don't deserve a minute of your attention. 
Photo: Shutterstock/InfinityPhoto
Got a question or a doubt? Then come Ask Disha! The coolest Trusted Adult in India, Disha, will answer all your queries on Growing Up! Post them in the comments box below or send them to our Insta inbox! Disha will respond to them in upcoming columns. Please remember not to put out any personal information. Don't forget to check Disha on YouTube, live in action!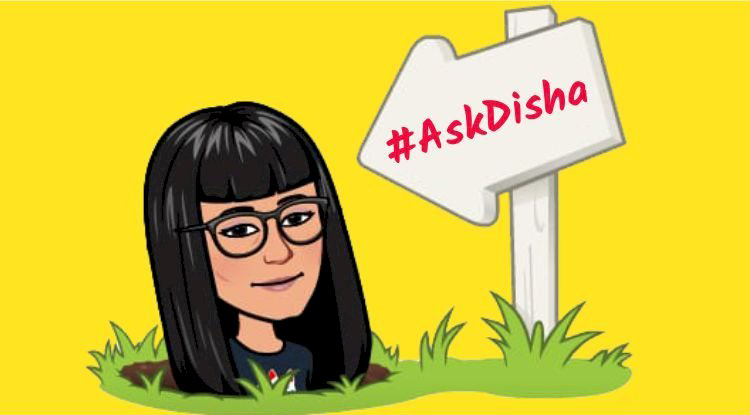 #AskDisha is an advice column run by the editorial team at TeenBook India. The advice given in the columns is science-based but general in nature. Parents and adolescents should seek help from a professional or expert for specific concerns or issues.
Listen to this podcast here-