Can I talk to my parents about sex?
Should I ask my parents about anything related to sex – like some words I keep hearing (condoms, contraception, pregnancy etc)? Will they get angry or offended? Or will they genuinely answer? What if I accidentally utter something? Do you also have these questions in mind? In this week's Curiocity Central, let's tackle this big question!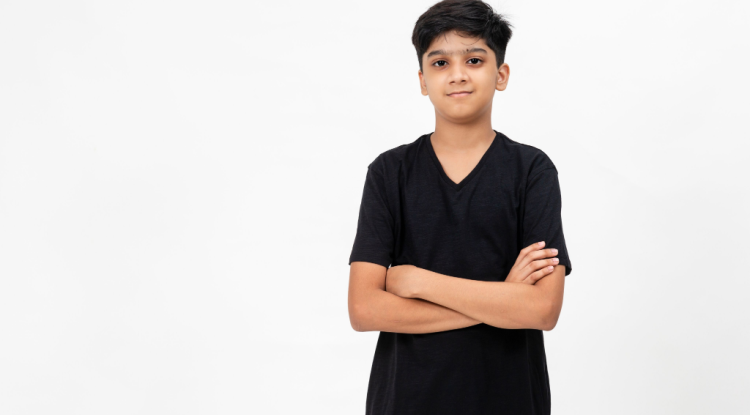 Teens as sexual beings 
Most parents do not think of their children as sexual beings just like most teenagers cannot fathom the idea that their parents can hug, kiss be intimate with each other. So the feeling is mutual. However, the reality is that parents can indeed be very good resources for the information you are seeking. They have been through your age, they love you and want you to be safe. Safe from strangers, from unwanted pregnancy and heartbreaks. 
We understand talking to your parents about sex can be awkward and embarrassing. You might be worried about how they will react. Or will they shun you out? But don't worry we have got this covered. 
Also, don't forget to check out this awesome video on the topic of "Talking with your parents about sex?" ( Continue reading the rest of the article below the video) 
How to start the conversation? 
Choose the right time and occasion. Not when they are in the middle of some work or not in the best mood! Do you know what the best time can be – just right after the meal or before sleeping? 
The best way to start a conversation can be by asking something casually and seeking their opinion. 
"Mumma, you know my friend Shagun, she has kissed a boy. Is that ok?" 
"Papa, Ayan today told me that everyone at this age masturbates. Is it true?"
"Mom, when did you first come to know about sex?" 
These could be some ice-breakers which can help you give an idea about your parent's attitudes and behaviours when it comes to such conversations.  
Do I really need to talk to my parents about sex? 
As awkward, cringed-out or embarrassed as you may feel, it's important to have a conversation with your parents about sex because it can help you stay informed, healthy, and safe. They are a great source in your own home to provide you with scientific, accurate and in-depth knowledge about sex. After all, they love you and care for you! 
However, another reality is that many parents also want their children to give priority to their studies and career and hence promote abstinence (no sex till shaadi). Also, unfortunately, some parents cannot talk about sex with their children. They feel tense and embarrassed and may even get angry or punish the kids for asking such sex-related questions. If you are concerned about this, we understand you. But do give it a try once before you give up completely. 
However, if you still feel that you are way too embarrassed or worried to talk to your parents about sex (or if your parents are not around), it's absolutely ok. You can always go to another trusted adult and look for information online at trusted resources such as TeenBook. 
TeenBook is a Comprehensive Sexuality Education resource. At TeenBook we will help you to understand your bodies and your feelings and provides you with the knowledge to navigate yourselves as sexual beings. You can also ask your questions. You just have to DM us on Instagram and we will provide you with safe, scientific and reliable information. 
Photo: Shutterstock/Bhaven Jani/Person in the photo is a model, names changed.
Do you have any questions that are bothering you? Share with us in the comments box below. Remember no rude words or personal information in the comment box! 
Listen to the podcast here-