'I am addicted to filters!'
When Roohi asked Monika to send her a picture for the school project, she was hesitant. She wanted to send the perfect picture using the best filters. One of their seniors listened to their conversation and shared her experience. Let's listen to their canteen talk.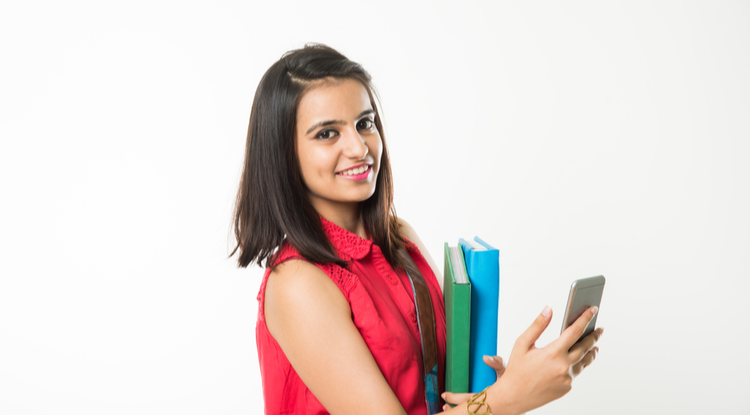 Photo: Shutterstock/StockImageFactory.com/Person in the photo is a model. 
The best picture
"Monika, I am making a collage for the school project. Everyone has sent their picture, except you. If you do not do it today, I will leave you out of that collage", Roohi yelled at Monika during the lunch break. 
"Ohh no no, that won't happen Roohi. I will go home from school and send you a perfect snap using my favourite filter", Monika replied with a smile. 
"What filter? I mean just click a picture and send anyway. Why would you need a filter for the collage?" Roohi asked. 
"I want to click my picture with that sparkle filter, It makes me look prettier and fair. Plus Adi will also be at the college. I want to look my best you see", Monika hushed as she replied. 
"Hey Adi sees you everyday, probably. He knows the real you. Just tell him you like him! Can't you be just raw and real?" Roohi asked. 
"No no, I don't think I have the guts. I can only chat with him on Discord. Not in real life. Snapchat has blessed us with such amazing filters so why not take it's benefit to capture our moments?" Monika smiled. 
"I know what you mean. Although I never talked about it, these filters make me feel like I am ugly in reality and I should look a certain way to feel nice about myself", Roohi said in a sad tone. 
"Me as well yaar, but I am addicted to it. I feel like this one tap on the filter makes me a tad bit racist. I kind of love that smooth white skin effect, fake tint on my cheeks and plumpness on my lips", Monika replied.  
"But that is not real you Monika. I like the real you", Roohi said. 
"It's been a while since I have dared to click a picture without a filter", Monika confessed and added, "I feel like nobody will like me without this filter". 
#NoFilter
As they were engaged in this conversation, Poorva, their senior, overheard their conversation, and joined them on their table. She was pretty intrigued to learn what these girls had to say about the filters and couldn't hold herself back for long. 
"Hello, I am Poorva. Your senior in class 12 and Captain of Pratigya House. Will you guys mind if I say something?" Poorva asked. 
"Hello di. No we won't mind, please go on", Roohi replied. 
"Well girls, you would be surprised to know that in our class we just had a presentation on  this subject. We were shown how filters affect us and the way we see ourselves. You guys were talking about the same issues!" Poorva said. 
"Wow, that's just awesome isn't it? A presentation on filters? So what was in it basically? Did they tell you about the best ones to use?" Monika asked Poorva with curiosity.  
"No dear, just the opposite. So basically it was a reality check presentation. You see, Monika, I am sure you know nobody has a flawless skin. These influencers and creators are are just lying to you when they use #NoFilter. None of their pictures are without one, trust me! We had many influencers in that video who confessed to this, anonymously ofcourse!" Poorva explained. 
"Is it? So it's all fake?" Roohi asked. 
"Yes, most of it is. Girls you should be proud of who you are and your flaws. These pimples, marks, hair on our body make us who we are, right? Trust me, you will miss this phase when you grow up. If you filter all your snaps, how will you look back on these snaps and remember the real you?" Poorva said. 
"I feel nobody will like me without the filter, and that thing has taken away my confidence to click selfies without a filter. I think about it so hard sometimes", Monika sulked. 
"Indeed, I feel the same," Roohi added. 
The real you
"Girls, you know what, even I enjoy those moments when I am receiving myriads of comments and DMs on my pictures. But when I stand in front of the mirror and start comparing myself with that skin in the picture, I feel dishonest and vain", Poorva said. 
"I feel the same actually", Monika confessed, adding, "but I am so addicted to it now".
"The more we use them, the more we start hating the real us. My cousin has no picture on her account without the filter! We make so much fun of him and tease him too that if a girl meets him in real life, she will say, 'Sorry who are you!'" Roohi said jokingly. 
"Haha, I know right! In my class too we too have many such people in our class you have duck pouts or false eyelashes in all their pictures. We secretly have many funny names for them but please don't tell them", laughed Poorva.
"I am so glad that you heard our conversation, and cleared the doubts we had earlier", Roohi smiled. 
"I want to see that presentation too, Poorva didi. Please tell ma'am that all the students should see that!" Monika requested. 
"I sure will. If you promise me that you will send an unfiltered picture to Roohi for her project collage!" Poorva said and everyone laughed! Their lunch break was over and everyone rushed back to their classrooms.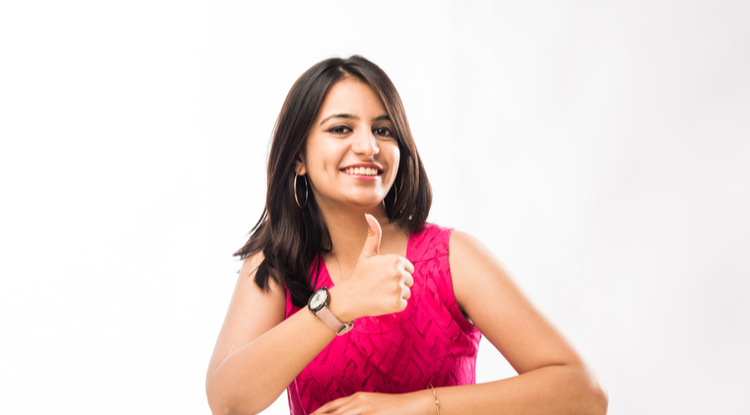 Photo: Shutterstock/StockImageFactory.com/Person in the photo is a model. 
Do you have anything on your mind? Share with us in the comment box below. Remember not to put any personal information in the comment box.
Listen to this podcast –