What and who are trusted adults?
'Hey Disha, you keep referring to trusted adults in your posts. Isn't it the same as our parents?' What's the difference and if there is one, where do you find trusted adults other than your parents?' Daksha, 14, Jaipur.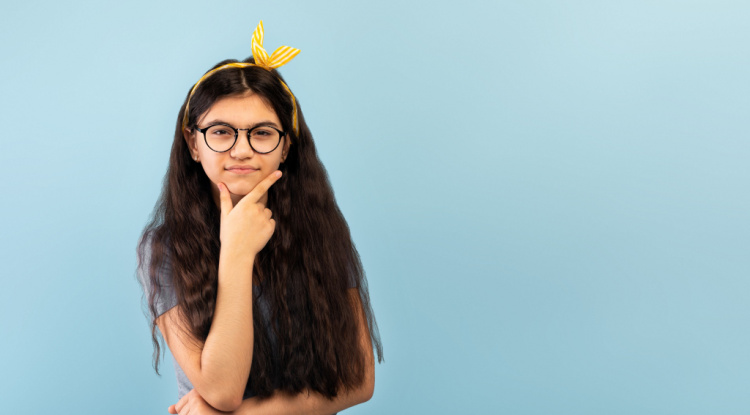 A+ for you

First of all my dearest Daksha, a huge Disha hug for you! Bro, you listen! You pay attention! And you ask questions! You are already my favourite kind of teen. And before you think Disha has gone a bit soft in the head, let me come back to your question. 
Teenagers are going through some pretty big and confusing changes as Puberty Express gains full speed. You may be seeing changes in your body. You may be experiencing strange moods. There are situations that are getting complicated and you have to manage all this while dealing with your padhai and other school stuff. Right? 
Also, don't forget to check out this wonderful video that explains how to find a trusted adult! ( article below the video) 
A is for Adult 
In such a scenario, you need a kandha. And no, your friends can't be one. Why? Because they are dealing with the same stuff! A kandha that can also lend you ears to listen and a hand to help. It's beginning to sound like a lesson in biology! Ok, so let me make it simple. 
Puberty and teenage are complicated and every now and then you may need help, advice, guidance or just someone who can help you vent out. This someone can often be your parents, who care for you, love you and want to help you. But sometimes parents may either be too busy or may not be the best people to advise, let's say on a matter of a romantic relationship. In such a situation, you need another adult who you can trust, feel free to share your feelings with and someone who has the experience to be able to guide you through the situation. 
T is for Trust
But how do you know who you can trust? That's why you should take the time to find your Trusted Adults. You need to scan the adults in your surroundings. Who always has the time to sit and listen. What kind of advice do they give? Do they impose their ideas or encourage you to think about solutions to your problems?
Do they judge, criticize or get angry? Or do they give you calm and patient advice? Make a list of individuals who provide you with a positive space and start having more conversations with them. Not about your needs per se. But about more general topics. Have such discussions with a couple of adults and shortlist down to 1-2 persons who make you feel safe, and confident and are happy to listen and advise. Once you have identified that person, schedule a conversation with them about your needs, so that they are aware and can make time and prepare for your future conversations with them. 
W is for Who?

Now, this could be in any adult in your immediate circle. Your parents, your aunts, uncles, one of your teachers or your school counsellor. It could even be an elder sibling or cousin but it is preferred that they are a bit older and have a bit more life experience than you. Just a couple of years older than you might not do the trick. So now that you know what a Trusted Adult is and what they are supposed to do in your life, get started and look for one.
If you find them in your parents, voila! Aren't you lucky? But if not, then don't despair. It's common to feel a bit disconnected from parents at this age because they also have the responsibilities to take care of you and provide for you. And that's where someone else can step in and help you with your needs. All the best. Hope your search goes well! And like those bade log often say, may you grow up to be a trusted adult yourself! 
Got a question or a doubt? Then come Ask Disha! The coolest Trusted Adult in India, Disha, will answer all your queries on Growing Up! Post them in the comments box below or send them to our Insta inbox! Disha will respond to them in upcoming columns. Please remember not to put out any personal information.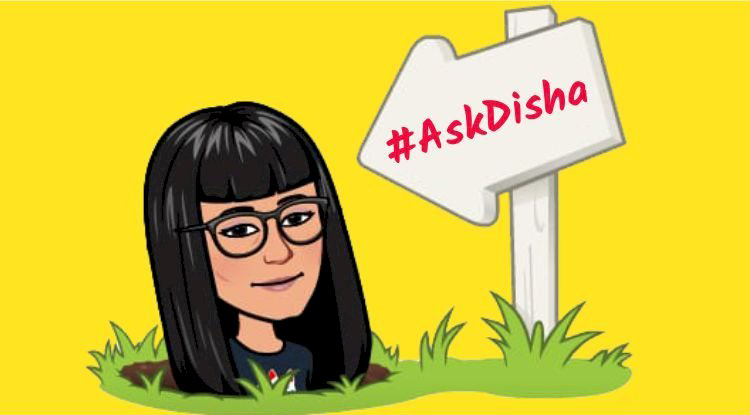 #AskDisha is an advice column run by the editorial team at TeenBook India. The advice given in the columns is science-based but general in nature. Parents and adolescents should seek help from a professional or expert for specific concerns or issues.