Lately, Sneha (15) has been feeling that her friends are ignoring her. She feels hurt but is not sure why this was happening. Should she move on or try to blend in more?
We are a group of seven friends: Trisha, Simran, Gunjan, Rashit, Deepan, Ankita and I. I am close to all of them for the last year now. We used to hang out with each other every day. But lately, I am not sure if they like my presence.
Something happened
I was scrolling through my social media feed, where Trisha posted a picture of our group, excluding me. Soon I realised that they went out without me to celebrate Ankita's birthday.
I was flustered with anger, I wanted to yell at them. I couldn't come up with any explanation for them to have done that to me.
I tried calling them, but no one picked up my calls. I felt anxious. I kept blaming myself. Is it because I am now close to this new girl Kuhika?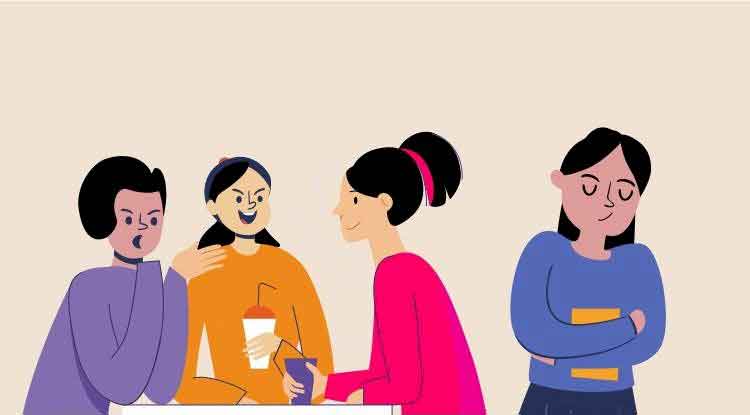 Am I not a good friend?
I assumed that it's my fault because I was different. I did not enjoy what Simran and Deepan or others enjoyed.
So, I thought perhaps I should be more like them — maybe dress up a bit like Simran or pretend how I like their favorite Korean band, so I could blend in and be of more importance to them.
Next day, Kuhika called me to sit with her during the lunch break but I chose to ignore her. Instead, I approached my friends. I decided I would not ask them any questions but try to blend in by behaving more like them.
I talked about their favorite things and wore the same type of bracelet that Simran had. Even after trying to be like them for a few days, I still didn't see any change. I was still a bystander in my own group.
Rather they kept quiet in my company. It made me upset.
Not afraid to be myself
That night I vented out my feelings to my mother after it became too much for me to handle. I began to sob as she hugged me.
"Sneha, just like you told me about your feelings, tell them how bad they made you feel. Hear them out. Maybe it works out between all of you and you can sort out differences. If it does not, you will have an opportunity to find yourself some friends who don't treat you like that and like you the way you are. Like Kuhika. She called me yesterday to check on you," she counseled.
The next day, during lunch time, I decided to confront my friends. I asked them why they had been cold towards me.
Trisha sighed and said, "We know you try hard but you are just not like us at all!" "Try hard? It's more like she pretends", Gunjan snapped.
"Yeah we know you don't like BTS!" she added.
I don't know who said after that but the words "simple, boring and not adventurous enough" fell upon my ears.
It really hurt to hear all that. My immediate impulse was to retort with things I did not like about them. But I held back.
But I chose to keep quiet. I did not want to be a part of their group now. Instead, I felt relieved that I told them what was on my mind and heard how they felt about me.
I picked up my tiffin box and went and sat next to Kuhika and her friends. She offered me the pasta her mom had made. As I took a bite, I felt as if somebody had taken a huge burden off my head.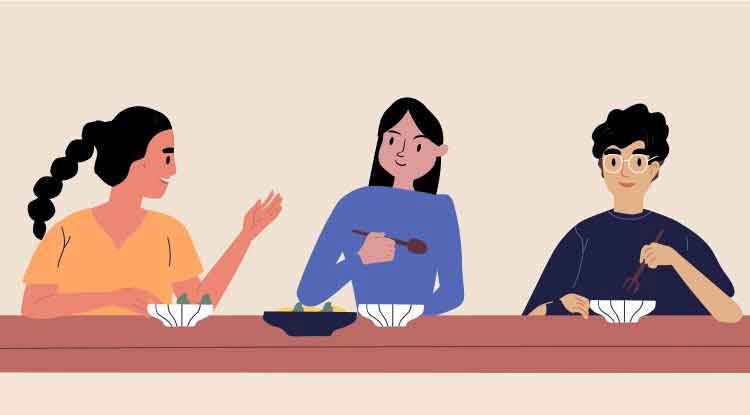 Have you ever been in Sneha's situation? How did you feel? Did you do anything about it? Share with us in the comment box below. Remember, not to put any personal information in the comment box.