'Why can't my life be like other teens?'
Anjana's (14) mother has not been well for a long time now. She can not help but wonder why her life can't be like other teens – who get a mix of tiffins from home, do a variety of activities at the weekend and go to different places for summer holidays.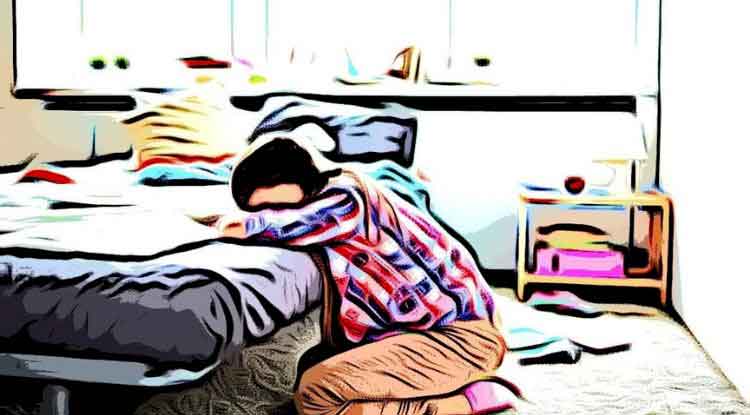 Why me?
Roshni, Anjana's best friend, came home today. She invited Anjana to her birthday party next week. However, Anjana was not very pleased. She wanted to spend some time with Roshni, but it was time for her to cook dinner. So she thanked Roshni and asked her to leave.
"We will meet in the school on Monday", she said, bidding her goodbye.
She just finished folding the clothes and now it was time to cook. "Why can't my life be like Roshni? I feel so frustrated", she thought to herself. Her younger brother Ishaan came to her room. "I am hungry didi", he sulked.
Anjana did not feel like cooking at all. "You are always hungry! I am so tired of cooking and all the work, Ishu. I just don't understand why cant my life be like everyone else", she said and went to the kitchen, crying.
It's all the same
It's Saturday today, but just like all other days, weekends and weekdays were the same for Anjana.
Her friends – Roshni, Prerna, Khyati, Samaksh were living a carefree life. Her life was very different. It's been almost six months now, since her Ma got sick and hospitalised. She had to take up all the household responsibilities – taking care of Ishaan, cooking, cleaning, laundry and even buying groceries.
She felt so hopeless and was crying when papa entered the kitchen, after returning from the hospital.
I hate my life
"Why can't my life be like everyone else papa?" she said and cried bitterly.
Papa came close to her but did not say anything. He let Anjana talk.
"My hair is a mess and my braids aren't perfect! Everybody has something new everyday in their tiffins and all I have everyday is bread. Everybody is playing outside and I am busy washing dishes and getting my daily household chores done", Anjana cried.
She told him how she got too tired with all the house work and wanted her life to be like other kids. She even told him how jealous she is of everyone else's life and how she hated her life.
Papa leaned over Anjana and hugged her. He kept a packet on the kitchen table and asked her to calm down. "Anju, I bought food from outside today. Your favourite pasta and Ishaan's favourite – noodles. You won't have to cook today beta", he said and left.
Just the right words
Anjana went to her room after dinner and tried to sleep when papa knocked on her door. "Anju, mom and I are so proud of you. Not a day goes by when she does not tell everyone at the hospital about you. And Ishaan – he says you are the best. Had it not been for you, I would have never been able to take care of your mother", her father said.
He continued, "I know you are going through a lot and have so much work at your hand. I have asked Nani to come over and stay with us for a few months. It should give you some peace of mind".
Anjana was happy to hear the news of her grandmother's arrival. She smiled.
"Anju beta, life puts us through some difficult situations but it also teaches us a lot. Look at you – you have become so responsible now. Do you think your friends know how to manage their house within the budget? I do not have to worry about anything at all when you are home. You will grow up to be a responsible, kind, knowledgeable and wonderful adult who knows what to do when life gets tough. Hang in there. Just remember that – this too shall pass".
"Thanks papa, and I am sorry for my behaviour earlier. I know it is a temporary phase and Ma will be back home soon", Anjana said. She felt much better after her father talked to her and told her how proud he was. This is just what she needed to hear today.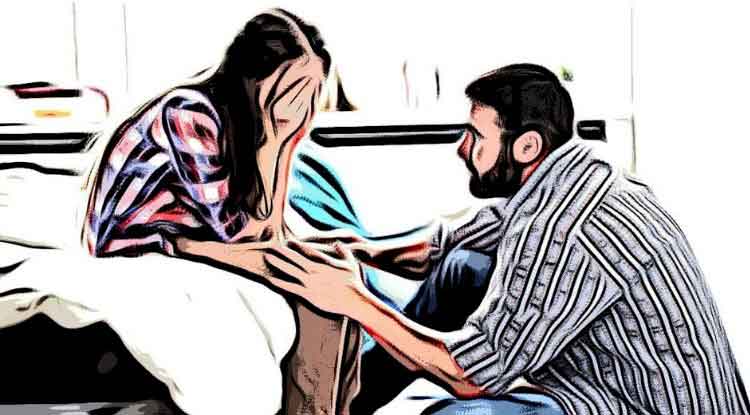 Do you have anything on your mind? Share with us in the comment box below. Remember not to put any personal information in the comment box.