She wasn't scared of Maths!
Can you do Maths calculation in the time it takes to say your name? You know who could? Shakuntala Devi! Yes, you have heard her name in the new biopic starring Vidya Balan! But guess what while the whole world was in her awe, her teenage daughter wasn't as impressed and wanted her to be a 'normal mom'. Shreya gives us a sneak peak into the film and the life of Shakuntala Devi.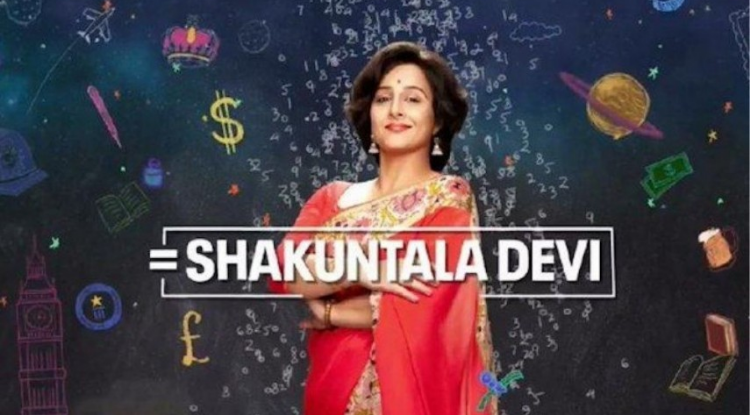 Making maths interesting
Shakuntala Devi was an Indian writer and math genius who was nicknamed the "human computer" for her expertise in maths. And now we have a movie on her! If you haven't caught the trailer of the movie yet, here is a sneak peak!
The trailer starts with a fun and ingenious teacher, portrayed by the one and only Vidya Balan, who's trying to share her love for mathematics with her students. She is clearly a genius at what she does because I, for one, had never been so intrigued by the subject, but the way she did it even maths seemed interesting!
She could perform mental calculations faster than a calculator and once even proved a computer wrong bagging the title of a "human computer".
The movie tells us about her life as a child prodigy who could do mental calculations without any formal education. In addition to her work as a human computer, Devi was also a famous astrologer and author of several books, including cookbooks, novels and of course Maths!
Beyond maths
But the movie isn't just about her genius but also about her life as a wife and a mother. Now, what's a bollywood movie without a little drama, right? As Vidya Balan says herself, "We Indians are like that only. Drama or nothing!"
Normal kyu banu?
In 1977, Shakuntala Devi also wrote the first study on homosexuality in India – The world of Homosexuals, which was light-years ahead of its time. Her marriage to a gay person peaked her interest in the subject of homosexuality. She treated homosexuality in a positive light by talking about at in a time and even though she was criticised at the time for her work, today she is considered a pioneer in the field.
She lived up to the age of 83 making her country proud everywhere she went, bringing to life her character as brought out in the movie "Normal kyu banu, jab amazing ho sakti hu to!" (why be normal, when you can be amazing!).
Enjoyed this movie? Share with us in the comment box below. Remember, not to put any personal information in the comment box.