Gunjan Saxena: The Kargil Girl
Have you watched the new movie Gunjan Saxena – The Kargil Girl? Shreya did and here is her take on the movie. Read on!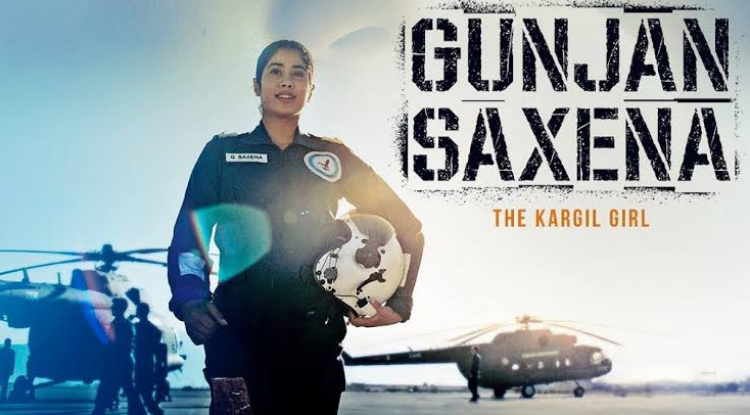 Obsession with flying
Gunjan Saxena is a movie based on flight lieutenant Gunjan Saxena, an Indian Air Force officer. She fought in the Kargil war in 1999 thus becoming the first female pilot to fly a helicopter in the combat zone. One of her main roles during the war was to evacuate the wounded from Kargil, transport supplies and assist in surveillance.
The movie stars Gunjan Saxena (Janhvi Kapoor) in the lead and my personal favorite, Pankaj Tripathi as her father and constant support system. It starts with a little girl fascinated by the works of a cockpit in a plane (and yes! I thought the same thing. "Can just anybody go in there?"), but it did seem to seed her obsession with becoming a pilot. After that, it's all about planes and flying for her, although her dreams are not very well received by the rest of the family.
Supportive Dad
The father, on the other hand was very supportive and Pankaj Tripathi's acting and naturally comical conversational skills lighten the mood a little and are the much needed funny side to the story. The brother, although hesitant in the beginning, comes around when she makes him and the country proud in the war zone and Angad Bedi's acting makes it all the more believable.
I'm not sure what it was like to be a woman in that era but the movie apparently had very little good to show for it. However it was the nagging and undermining of the female officer that later fuelled my sense of pride in watching her go into combat. The music only added to the goosebumps I already had while watching the war scene. I mean that's how bollywood drama works, isn't it?
Not well received
The exaggeration of the views and ways of the men, back in those times, is obviously the filmmakers' pinch of drama in the movie, but if one is to go with the buzz in the media, it has not been well received.
Several Air Force officers, some who had also worked with Gunjan Saxena, have slammed the film for unnecessary and exaggerated depiction of sexism in the force. Even though they agreed that some problems existed, such as the lack of toilets for female officers, the men they worked with were 'true gentlemen' and did the best they could, they have insisted.
Controversy aside, I found the movie captivating and interesting to watch and it made me feel very proud of the Indian Air Force! The best part of the experience was the sense of patriotism I got, even if it came with a pinch (or in this case bowls) of bollywood exaggeration here and there.