In this edition of In the News, BTS created history with a new award and a new single, it is now possible to have dinner with Harry Potter and we also have updates on how you can go to school; among other things! Have we got you curious? Read on!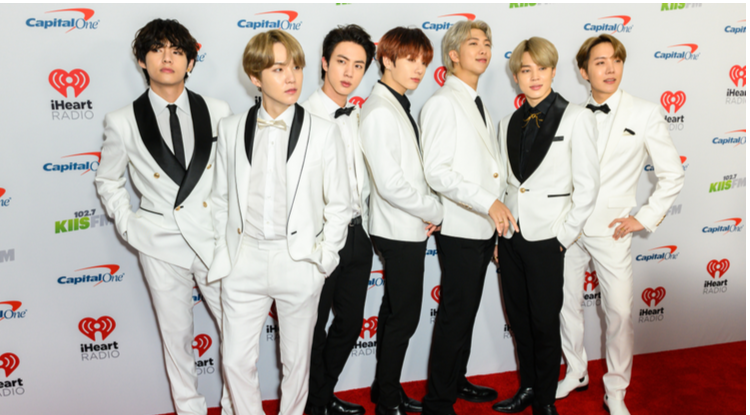 BTS make history, AGAIN!
​​So let's start with some BTS magic! BTS also known as the Bangtan Boys, recently made history by becoming the first Asian artists to win a VMA award for the best pop artist 2020. But mind you this isn't the first time they made history in the last week. They recently broke records with their new single 'Dynamite' hitting the no 1 spot in the UK within a week of it's release.
The song crossed a whopping 100 million views in the first 24 hours of it's release breaking all recent records and is now the most viewed video with more than 200 million views on YouTube.
For those less, clued up (read Mom and Dad!) BTS is a seven-member South Korean boy band. Their fans are known as the army and their name literally means "Bulletproof Boy Scouts".
They debuted in June 2013 and it would be safe to say that they have done nothing less than conquered the world with their remarkable songs about topics that the teenagers relate to in everyday lives plus it only helps that they're so cute! It is a seven member band consisting of RM, Jin, Suga, J-Hope, Jimin, V, and Jungkook ranging from 23 to 28 years of age.
Their win at the VMA awards (first for Asians) tells us nothing is impossible!
Harry Potter comes home
Here's some news for the Potterheads out there. Since the Warner Bros. studio tour of the Harry Potter sets in London has closed down due to you-know-what (see what I did there ;)), they decided to bring the almighty Hogwarts to you.
Since you cannot physically go to the London sets and visit the sets of infamous Leaky Cauldron or the King's Cross Station in all its glory, this online virtual tour is bringing all of this to you right at home. Staying home doesn't seem so boring anymore does it?
And genuinely speaking, it's a win-win situation if you ask me because, let's be honest, not all of us could afford to just casually stroll off to London and visit the sets just because we're HUGE Potterheads. I mean I couldn't.
But this makes it so much easier. And there's no health risk either!
I mean just imagine sitting in your comfy rooms while also exploring the wizarding world with all its magic. C'mon not even Harry Potter could do that eh?!
Magic does happen. You just need to believe in it!
Unlock 4.0
As you all know the pandemic has us spinning in circles with all the sequels and trilogies of lockdowns and unlocks this year. So here's a small guide as to what this brand new season of Unlock 4.0 has in store for the students.
Well, first of all calm down the schools aren't officially open yet. There's no regular physical classes at least till 30th September this year. So continue with the online classes from the comforts of your home my child.
Students of class 9 to 12 can visit their schools if they need help or have any doubts regarding their studies but only if they have a written permit from their parents or guardians. Sounds good to me!
So here you go, this is all we know about the latest unlock. Hope it helped a little. And good luck with the online classes 😉
Bond is back!
He's a writer from the 1950s. Yes, literally! He wrote his first book in 1951 and here he is again with yet another masterpiece. Can you guess who we are talking about! India's most loved children's author – Ruskin Bond, who has written two new books this year, and guess what they are about! Teenage! How cool is that!
The first book, The song of India is a book about Bond himself where he tells us everything he overcame before becoming a successful writer. And since he started writing in his teenage, may be we can learn something from it too ;). The second book, Koki's song, is about the friendship between a boy and a 12 year old girl which will melt your heart, which is also based on a girl he met who shared her chocolates with him. How cute!
Bond has written over 500 short stories, essays and novels including Susannah's seven husbands, or should I say '7 Khoon Maaf' starring the remarkable Priyanka Chopra. I'm sure you've heard the name right?. Fun fact- he also had a minor role in the movie marking his first appearance on the big screen.
He won many prestigious awards including the Padma Bhushan and the Lifetime Achievement Award in 2014 and 2017 respectively. He currently lives with his adoptive family in Landour, Uttarakhand. He also used to do a weekly meet and greet at a small bookstore in Mussoorie which was a major tourist attraction (I've been there), that is of course before the pandemic hit us like a truck.
If you give it a read or have already read it, tell us all about it in the comments below.
Do let us know if you enjoyed the news section. Share with us in the comment box below. Remember, not to put any personal information in the comment box.